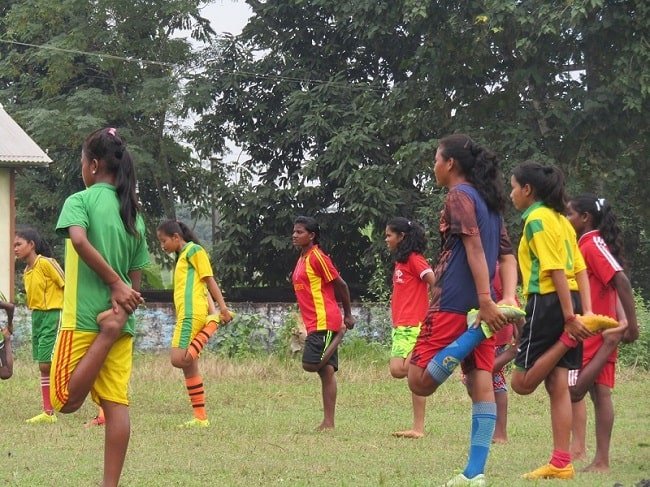 Education Program 2013-2014
Published At: 03/03/2023, Published By: NERSWN Admin

Block Level Workshop on Right to Education (RTE):

This year a Block Level Workshop is organized in both Kokrajhar and Kachugaon Block. The main objectives was to focus on strengthening SMC Body for the proper functioning of the school and for finding measures on school-related issues collectively. The workshop is attended by SMC member, Mother's Group, Head Teacher, Gaonbura, and some village representatives. These workshops were facilitated by ED, NERSWN, Mr. Lakshman Brahma, CRC of Nayekgaon & Charaikola Cluster, Mr. Kwrwmdao Wary, Education Secretary, KDC ABSU, Mr. Ploraj Muchahary, Block Coordinator, NRLM, Mr. Nironjon Brahma, CRCC, North Gongia, and project team.

BTC/District Level Consultation on RTE:

A BTC Level Consultation was organized in Kokrajhar with total 128 participants. Sri Swmdwn Narzary, BEEO Kokrajhar, Sri Pradip Kr. Goyary Lecturer DIET Cum DPO, Ms. Priyanka Saikia Dist. Media Expert, NHM and Sri Prahallad Brahma Secy KDC/ABSU, Sri Khampa Bargayary Asst. Game & Sports Secy KDC/ABSU, SMC members, NEDAN, and Gwjwng Alari from local organization have attended the programme. A presentation based on survey conducted in Nayekgaon and Charaikola clusters, on the status of RTE Act, 2009 was presented in the programme where infrastructure were seen very poor (see fig 0.1). An open discussion was also done on various issue e.g. incomplete school infrastructure, irresponsible teacher, pre-school, single teacher and MDM management issue. The BEEO, Kokrajhar in his speech took the initiative of tackling all issues and to solve as soon as possible.

Capacity Building Training for SMC/VEC/VCDC:

Maximum SMC members are ignorant of their role and responsibility. They lacks behind skill and confidence to deal with the issues they are facing, hence in order to boost and support them in building their skill the team has interacted continuously and helped them in solving their issues. Besides, training was organized with six Schools' SMC representative of Kokrajhar block on RTE Act, 2009 and on RTI for SMCs of Gaonculka Village under Kachugaon block.

Block Level SMC/VEC/VCDC meet to review implementation of RTE/ICDS/Mid-Day-Meal etc:

A block level review meeting was conducted at both the blocks with SMC, Teachers, mothers group, village head man, health workers & ICDS workers. A reporting on last one year's progress and issues with reference to RTE Act, 2009 was given in the programme by SMC, ICDS, village headman & from Mother's group representatives. The issues that came out are: improper drinking water facilities, no school name display board, no MDM utensils, no school uniform, lack of teacher, delay in receiving fund for MDM, irregular MDM, incomplete infrastructure, no ICDS Centre, flood issue during monsoon, poor bridge and road condition, single teacher, school boundary, no transference on SMC fund utilization, issues of EGS School, ICDS song book printed in Assamese only, etc. During the meeting the participants have appeal to CRC to include budget for sweater (uniform) and shoe in winter, umbrellas in monsoon and dinning set for MDM. Based on those reporting a written report was given to ASCPCR but embarrassingly ASCPCR could not take any action or have given any solution. Further, the report was also taken forward in BTC/District Level consultation.

Formation of Gotosafwrni Afad (Children's Club):

Till today 31 children clubs were formed. A frequent interaction was done by the team in the whole year. And various activities were conducted with those children clubs such as:
Organized a Quiz Competition programme on 12th January at Tulsibil among five children club cum Box Library. Children along with parents' total of 66 participants participated in the programme. The programme was started with prayer song followed by a quiz competition, poem recitation then ended by cultural programme. The quiz completion were conducted in two Group-A (Class 6-8) and Group-B (Class 3-5) and competed among five children club cum box library. The main element of the whole programme is that the whole programme is conducted by the children clubs, preparation, decoration, anchoring, management, expenditure (by contributing Rs. 50 each club), etc. only we have given them inputs and helped in preparing questions.

Children Day Celebration: As working with the children and adolescent, taking the precious occasion of 14 November, a Children's Day is observed in Nayekgaon with Gotosha Afads of Nayekgaon Cluster. Teachers of Nayekgaon Cluster, ABSU representative (Nayekgaon Anchalik), Villagers and around two hundred children participated in the programme. The programme went on smoothly with the following agendas; welcome song by Bangaldobha DIC children, few words by guest on observance of the day, learning how to write letter (wrote letter in the name of Education Representatives of BTC on educational related issue), dance performance, poem recitation, and drama on witch hunting and trafficking. The 14th Nov. is also observed in Lokhigaon with a good number of 250 participants organized by Lokhigaon Gotosha Afad and Tulsibil Gotosha Afad. The village children, parents, teacher, from NERSWN Mijink, Beauty, Rangina and Eragdao participated in the programme. Here also a day long programme was held where children participated by dancing and teachers competing together with children by playing chair games.

As a next step after forming children club, Capacity Building Training for Children Clubs was organized for building their capacity to run their clubs independently. The topics discussed on the programme were:
Meaning of club.
Briefing on Leadership.
Role of President, Secretary and other nine representatives.
Annual Activity Planning of children club.
Attached files here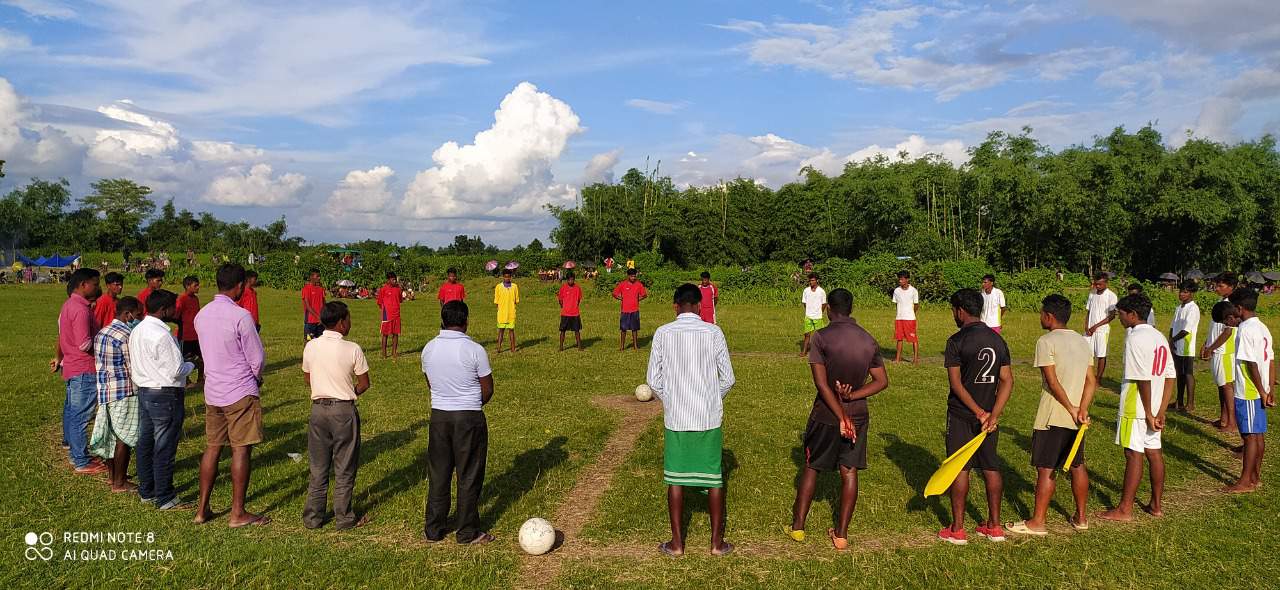 education
Published At: 03/03/2023
The unfortunate victims of such a terrible conflict, suffered dual...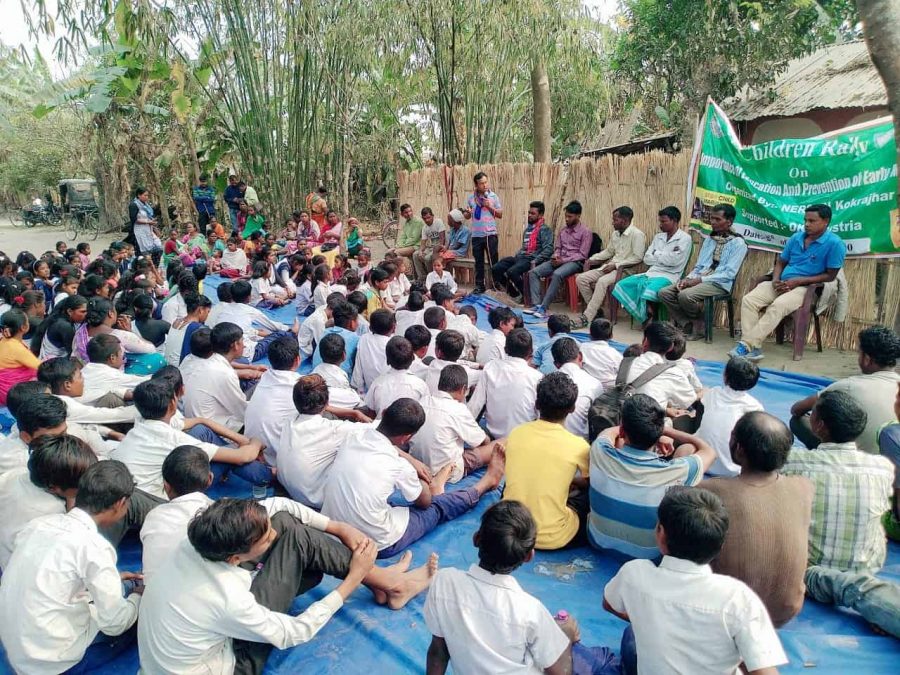 education
Published At: 03/03/2023
Aflatoun Social and Financial Education Programme(ToT), TRAINING OF TRAINER WORKSHOPThe...